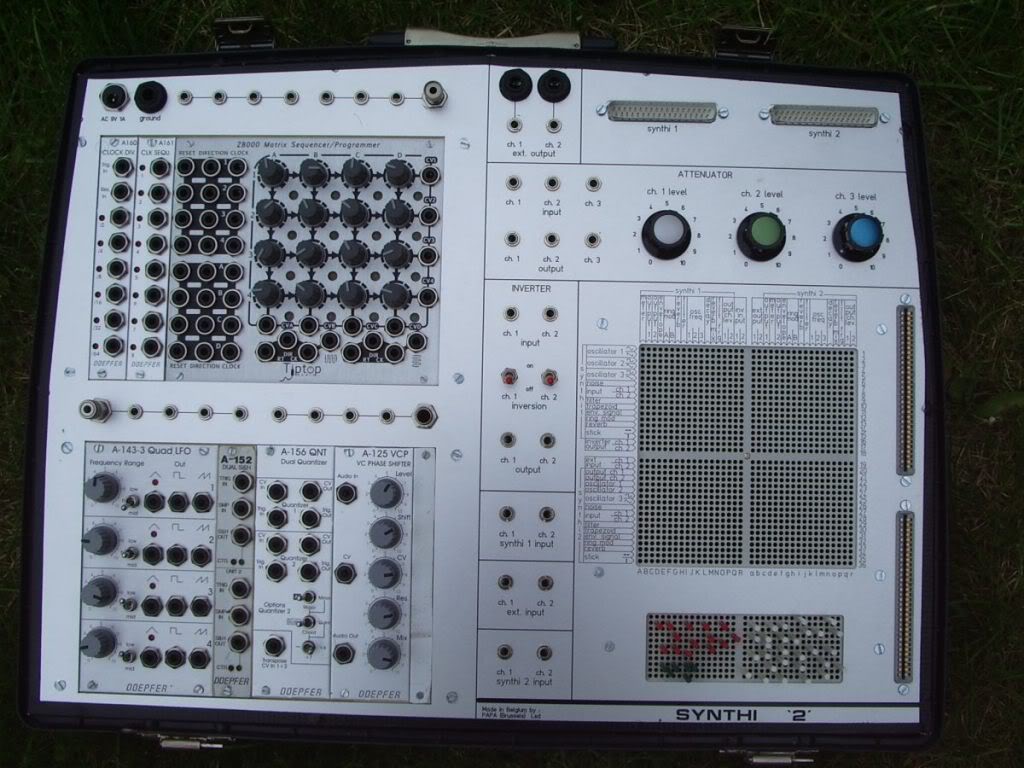 I did this interface in a spare dark grey Spartanite case that a friend found in his grandmother's house.
It interconnects 2 Synthis thanks to the prestopatch slots.
I designed the front panel and had it manufactured by
Schaeffer AG
, quick and professional work.
Features :
room and PSU for up to 8 eurorack modules
2 switchable inverters
1 signal amplifier with variable gain
3 attenuators connected in series like Moog 995
2 passive multiples
2 buffered active multiples
36x36 Ghielmetti matrix
2 prestopatch slots
Here's a sound sample, 2 Synthi A's interconnected, no sequencer was used, only other device is a Korg SE-500 Stage Echo. Recorded live in one take, no postproduction.




I had to add a prestopatch slot to my Synthi A MKI.
To preserve its original pin park, a new one was done with a piece of wood and an aluminium plate.