Some users - including me - think that the MKI matrix layout with separate waveform outputs for oscillators 1 and 2 is more useful.
But the output channels reinjection on MKII matrices can be interesting too, a.o. for feedback loops e.g.
Here's how I modified the matrix in my AKS to allow layout switching between MKII and MKI (almost MKI indeed, it doesn't move the meter column ;)).
I used 3 common DPDT switches, placed inside the Synthi.
disconnects the output channels connections from lines 1 and 2
selects separate waveforms of osc1 (to rows 1 and 2) or sum of both
selects separate waveforms of osc2 (to rows 3 and 4) or sum of both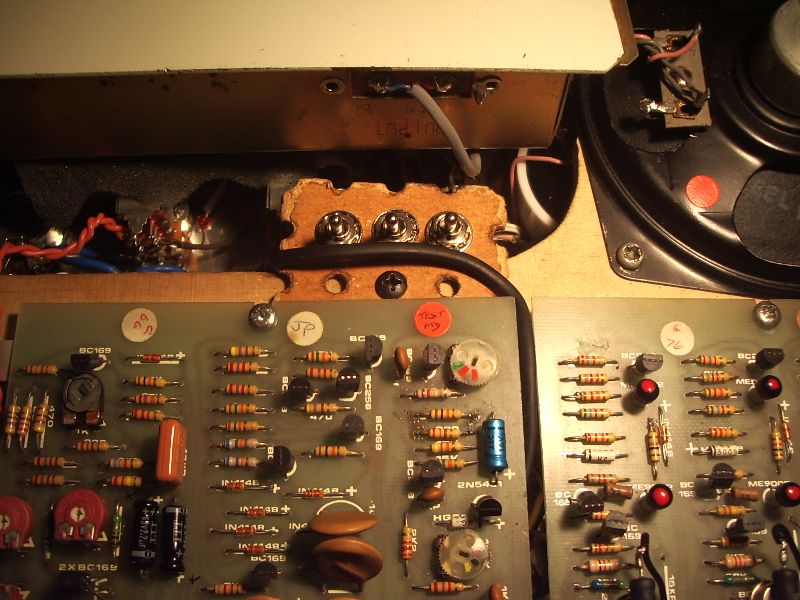 Add a switch between the resitors on the matrix lines 1 and 2 and the wires for the output channels using A/D and B/E lugs, the former cables need to be extended.
Regarding the oscillators, both waveform level pots are connected through resistors to a (white) cable that goes to the matrix. Disconnect them and connect the (white) cable to the switch's A and D lugs (connect to both to sum both waveforms), the resistors to the B/E lugs and the matrix lines 1 and 2 (3 and 4 for oscillator 2) to the C/F lugs.
Use shielded and grounded cable.
Switches can be placed on a small plate screwed on the speakers wooden frame.
Of course you have to open the Synthi to change the matrix layout, but I don't think is a mod you'll need to switch while playing.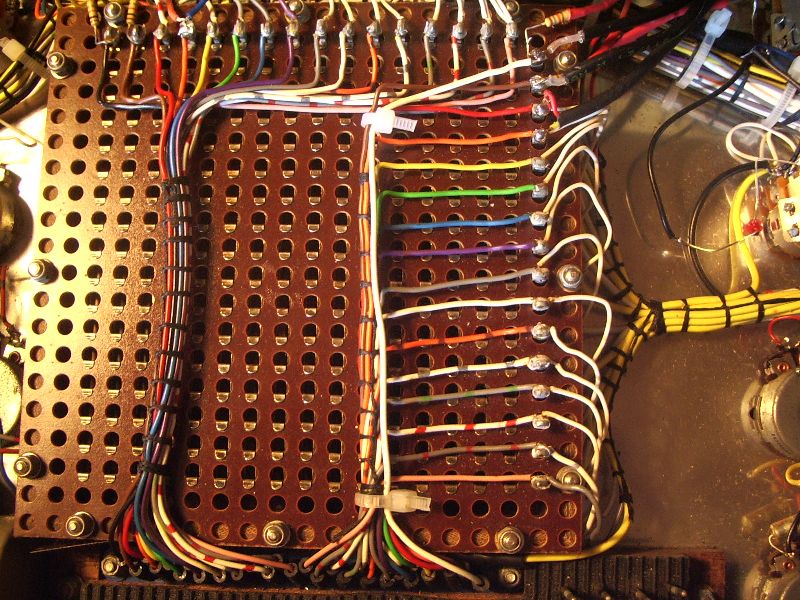 To use the prestopatch socket with this mod, you'll have to modify its connection on the last lug on the right because is connected to the high level input ch2, not to the matrix line 1. If you don't, oscillator 1's sine wave won't be available on the socket.
Disconnect the original (yellow) cable and insulate its end. Then connect the matrix line 1 lug to it (white cable on the pic).